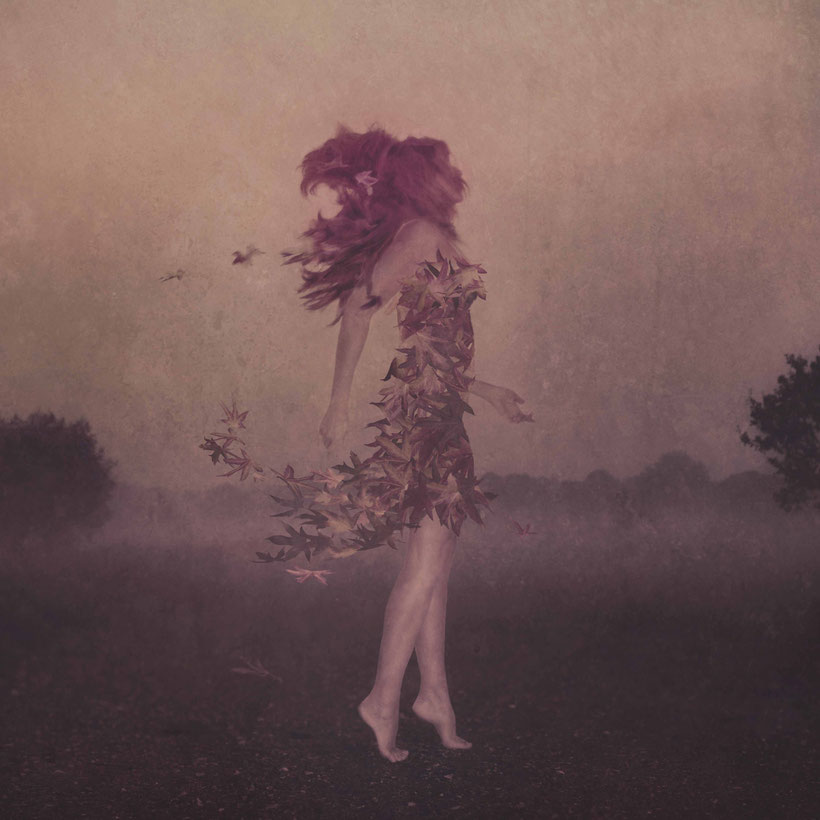 She feels so powerful because she has learned so much about life. Now she knows letting go wil give her so much more strength and can be such a colorful journey full of joy and happiness.
This image I created is about letting go. Letting go of all the negative and focus on the good. Focus on my journey as a fine art photographer. Being able to see the richly colored leaves come off the trees. The shiny chestnuts popping on soft ground. And the wind and rain touching my face. It's all about magic!
I remembered when I was a child being fulfilled because of these shiny chestnuts I found. This autumn has brought me back to that moment and again I felt fulfilled because of finding these diamonds and I realized I can alway's be that child even though I had to let go.