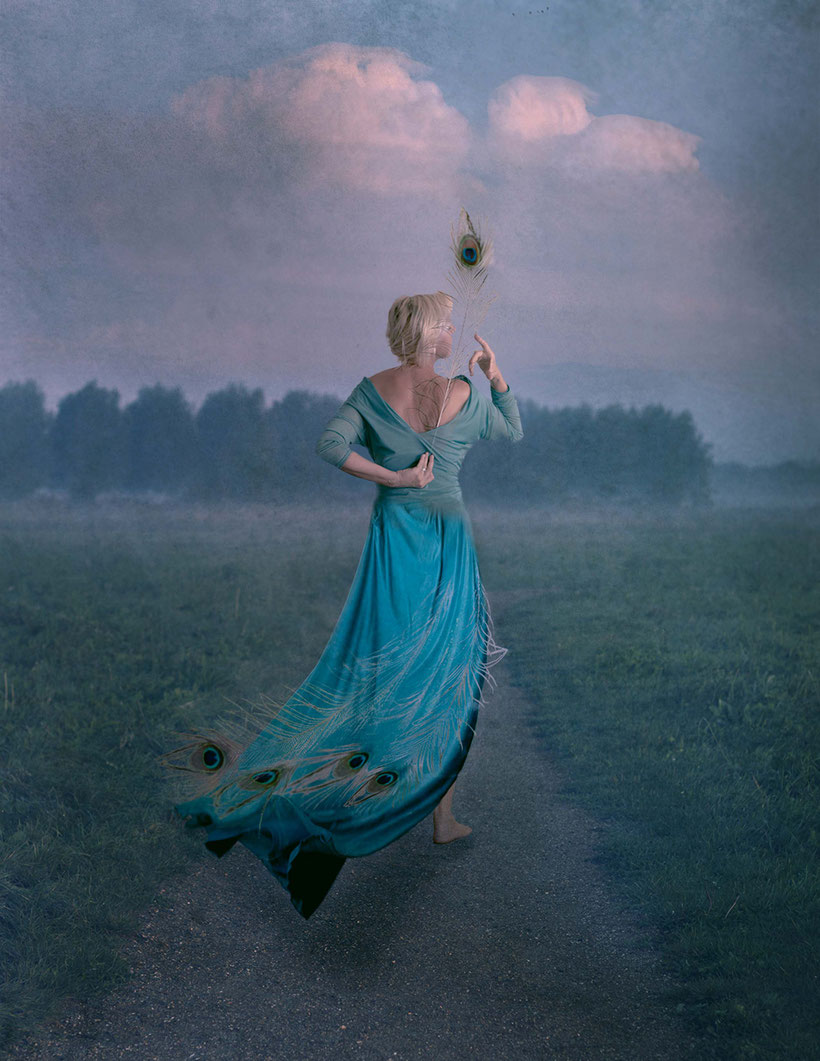 This image is about being able to be who you want to be! And knowing you are beautiful just the way you are.
These colors of the peacock feathers I like so much! I bought these feathers as props a little while ago. I knew I had to put these into an image. It was in my head for a long time to make a dress with these feathers and it had to tell a story about acceptance and being who you want to be. It is what my life is al about. Because I'm getting older I realize so much more what my goals are, who I want to be, how I have to take care of myself and especially how to accept myself getting older and being beautiful for all I am. 'Bluish soul'
While I was editing I felt so good about the colors. And I want to do more with that feeling. So I will make more of these sorts of images. My head is spinning because of all the inspiration I got because of this image. So you will see more of this....soon.