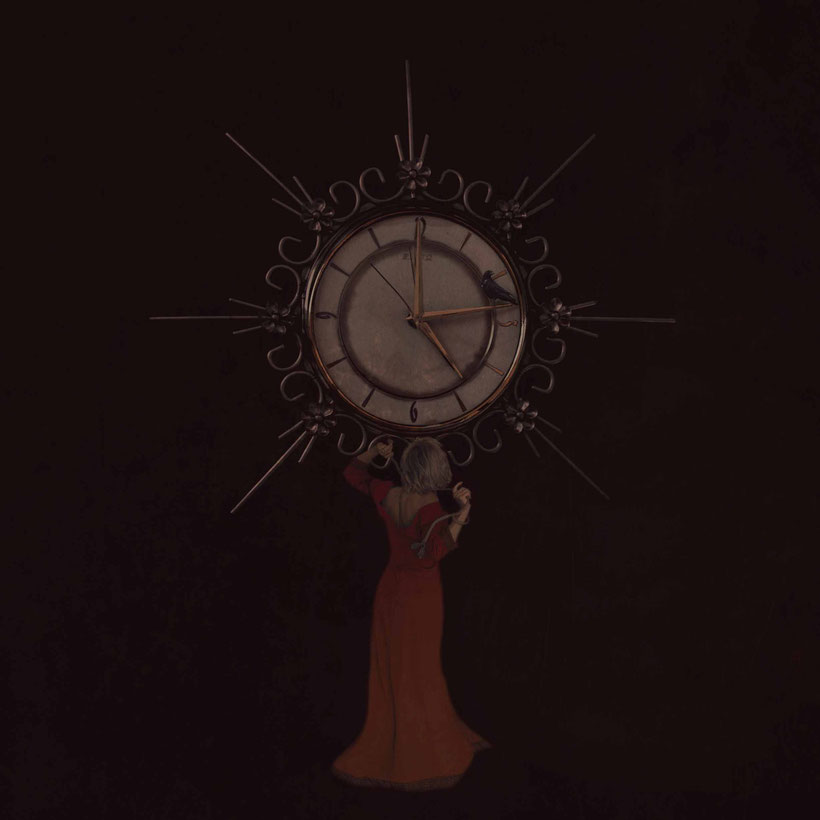 This image I made on the 31th of december 2018 passes on in the first day of the year 2019.
This clock shows that no matter what time it is it will not hold back by going on. When the year is passing and it becomes a whole new one we are more aware of time. Aware of making changes in one way or another.
By being aware of time gradually no matter where the clock points to you alway's can change. You can untie yourself whenever you are ready. Time will tell you only to learn you your lessons.
*
The black raven symbolises the search for the white raven
The color red of the dress represent the fighting spirit of this character 
*